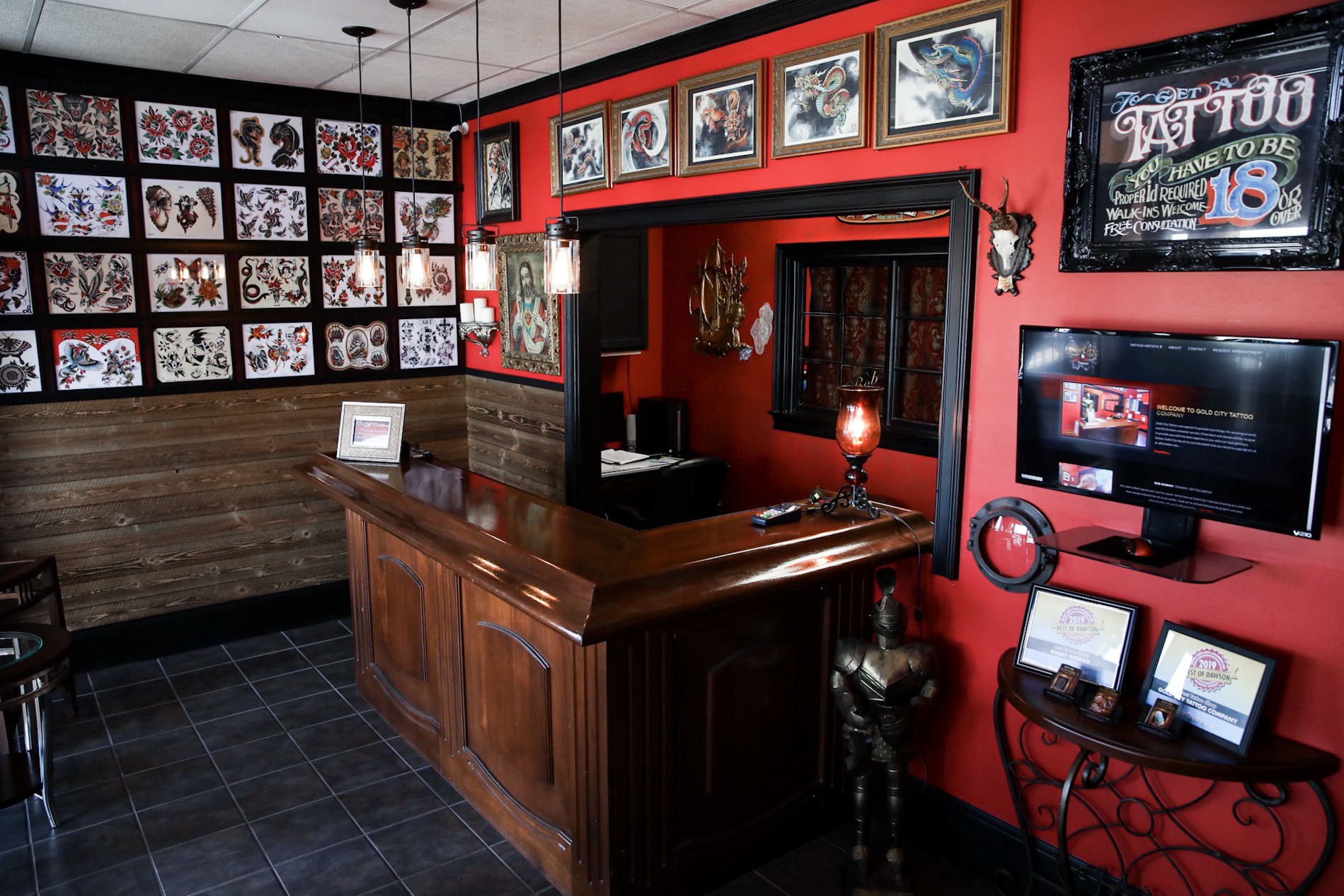 ANNOUNCEMENT
We are very excited to share the news that we have expanded our Gold City family. Starting August 27th we will have Dave Putman on our team full time as our newest resident artist. Dave is one of the best young men, husband and fathers I have had the pleasure of knowing. He is an extremely talented artist and we are happy he has made the choice to join us. We are looking forward to having him at Gold City and seeing his talent made available to our clients right here in Dawsonville!
NEWS
BEST OF DAWSON 2019
We are so excited to announce we have been voted Best Tattoo Shop for 2019 & Rob Ingram has been voted Best Tattoo Artist once again! We would like to say thank you to all our amazing clients for your support. We couldn't have done it without you!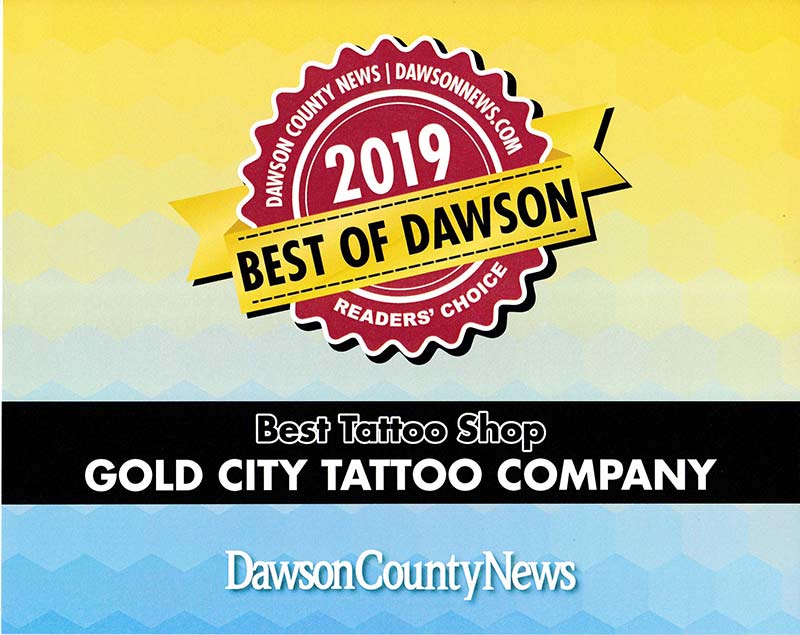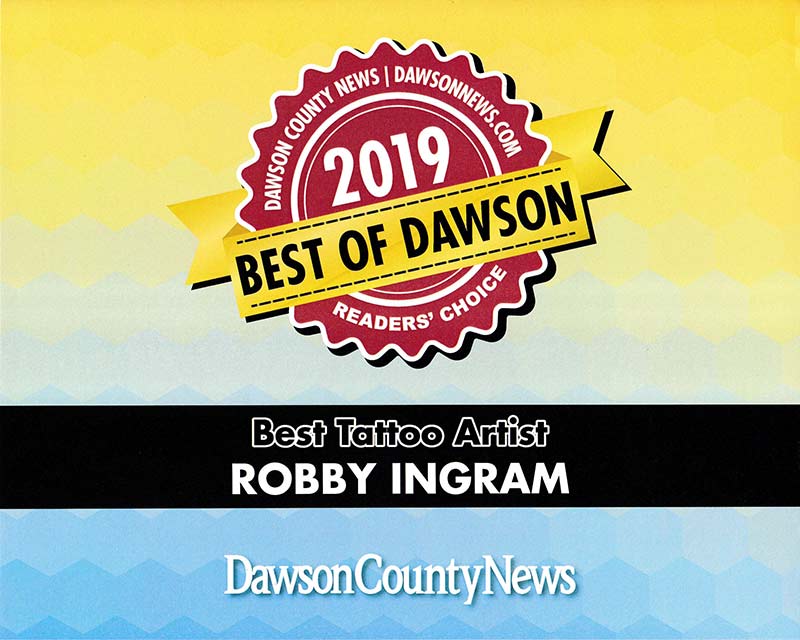 BEST OF DAWSON 2018
We have been voted Best Tattoo Studio in Dawson 2018 and Rob Ingram has been voted best tattoo artist. We appreciate the support from our amazing clients
Message him
for a sitting.